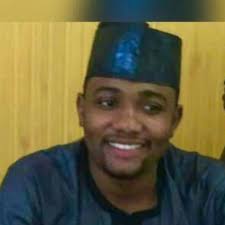 Name Surname : Farouk Saad                       
Date of Birth : 06/04/1988
Title : Dr
University : Near East University
 

Degree

 

Department

 

University

 

 

 

Year

B Sc.
Mathematics
Bayero University, Kano, Nigeria
2010
M Sc.
Mathematics
African University of Science and Technolgy, Abuja, Nigeria
2013
PhD (in view)
Mathematics
Near East University
—
Academic Titles
Assist.Prof.Dr.             :
Assoc.Prof.Dr.                        :
Prof.Dr.                       :
Master Thesis and TopicsAdvisor(s):
6.1. Master Thesis : Pricing of Compound Options Supervised by Prof. G.O.S Ekahguere
6.2. PhD Thesis:—–
Publications
Dynamics of immune checkpoints, immune system and BCG in the treatment of bladder cancer
Modeling the dynamics of toxicity associated with aflatoxins in foods and feeds
Role of awareness in controlling HIV/AIDS: a amthematical model
Dynamics of HIV/AIDS in Turkey from 1985 to 2016
Global stability analysis of three strains influenza virus model
Projects: None
Administrative Affairs: No post held
Membership in Scientific and Administrative Organizations: None
Awards: Young researcher award, 2017 at Near East University.
Graduate and Undergraduate Courses Given in the Past Two Years.
Academic Year
Term
Course Code
Hours/Weekly
Number of Students
Teorical
Practical
Fall
MTH 261, MTH 323, MTH 262, MTH 172
16
304
Spring
MTH 261, MTH 323, MTH 262, MTH 172
16
285
Fall
MTH 261, MTH 251, MTH 262, MTH 102
16
352
Spring
MTH 114, MTH 201, MTH 262, MTH 171
16
261